The management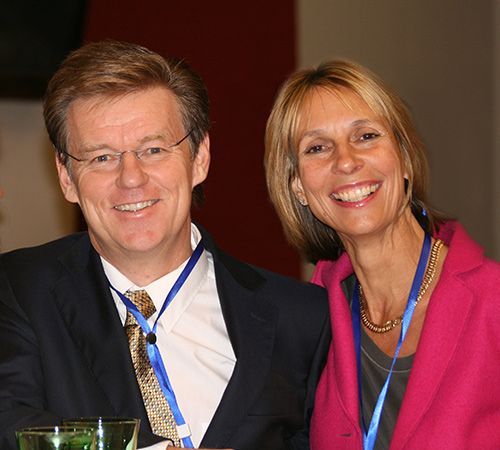 We are Astro Pharma, a family-run business from Austria – 36 pharmaceutical professionals who know the Austrian market like no other.
We specialise in innovative and economical drugs and niche products which are indispensable for the health system of the future and take the strain off it permanently.
What we do
We offer our own products such as antibiotics and vaccines and are general agents in Austria for international drug companies.
We have partners throughout the world. Products marketed include biosimilars from the South Korean company Celltrion and IVF products from the Swiss IBSA Group.
We make it possible: with our international network and local know-how, we face each new challenge with passion and total commitment. This lets us supply products that are hardly available but vital for survival, even when others can't.
We operate flexibly and efficiently: our lean structure facilitates quick decisions and rapid responses. Every order is a personal concern for us and we make no compromises when it comes to quality.
We seize new opportunities: complex requirements and tricky tasks are what spur us on. We actively seek out new business opportunities in the pharmaceuticals market. We are always open to new ideas.
Our staff plays an active role in the Astro Pharma success story. We take high personal responsibility and are always receptive to new perspectives and diverse development opportunities.
We are co-founders of the Austrian Biosimilars Association
We market biosimilar antibodies and, as founding members of the Austrian Biosimilar Association
Biosimilarsverbandes Österreich, lobby for sustainable underlying conditions for modern biotech drugs when their patent expires. Biosimilars are used to combat life-threatening illnesses such as cancer and autoimmune disorders and have become indispensable in modern-day practice. Dr Sabine Möritz-Kaisergruber, Director of Astro Pharma, is President of the Austrian Biosimilar Association (BiVÖ) and together with the members of BiVÖ strives to offer the healthcare system affordable and equivalent alternatives. Each replacement of an original biological with a biosimilar saves a huge amount of money. According to an IMS study from 2017 savings of 300 million euros could be achieved over the next five years.
In 2004, married couple Sabine Möritz-Kaisergruber and Helmut Kaisergruber decided to establish their own drug company after many years in the pharmaceutical industry and in management positions with international companies. The aim was to be able to satisfy the needs of customers quickly and flexibly and take the strain off the healthcare system by means of inexpensive drugs and niche products.
Today, Astro Pharma is a family-run business of some 36 employees that supplies not only its own products but also innovative pharmaceuticals from international manufacturers. Our employees are skillful, open to new ideas and deliver rapid solutions.
"Thanks to local know-how and international networking, we can also supply niche products which are not available in Austria. That is only possible through the skill and commitment of our employees.
"
– Mag. Helmut Kaisergruber, company founder and managing partner responsible for key business, finance and business development.
"Flexibility is our hobby-horse – we find rapid solutions and are a dependable sales partner. Challenges drive us."
– Dr. Sabine Möritz-Kaisergruber, company founder and managing partner responsible for key business, authorities and personnel development.
Our company video
– Astro Pharma Gmbh